Training Modules¶
Abstract
The Punch training modules cover the various capabilities of the punch : log management, parsing, data processing, nmachine learning, etc.. as well as non functional key aspects such as monitoring, operations, deployment. Refer to the overall punch training overview.
Before You Start¶
The training tracks are organised into several training modules; The following graphs show the training prerequisites for each modules (HLI has no other module prerequisite, but is required for all modules).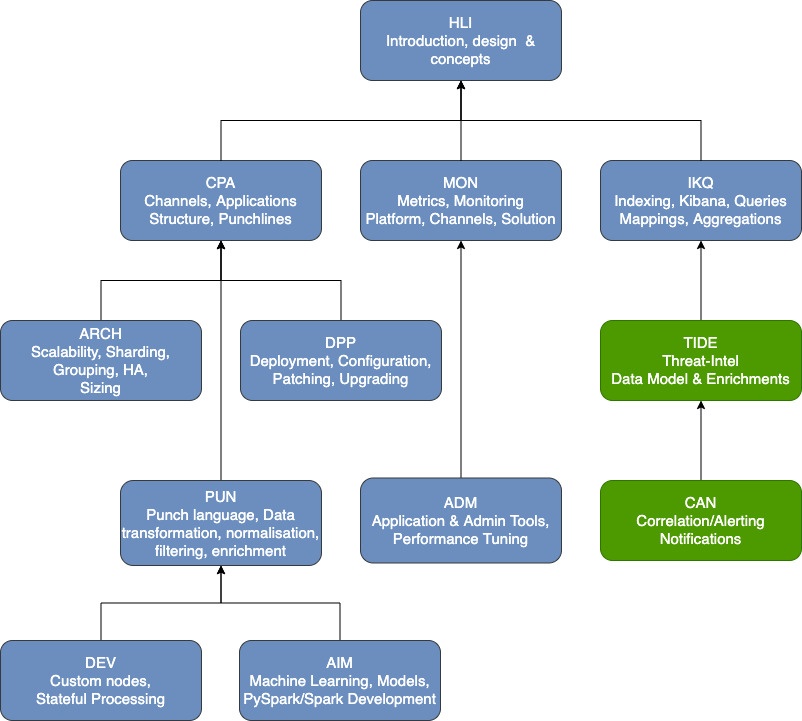 Most training modules require the standalone punchplatform. Make sure you are familiar with the Punch Training Material Conventions and the overall punch training organisation as described in the punch training overview.
Online Training Tracks:¶